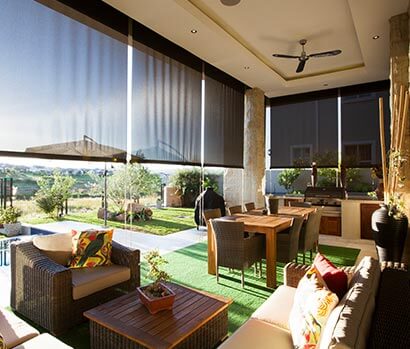 Free Hang
Lower and raise the blind using a removable crank handle or motorise your blind. The blind is secured at the bottom using a choice of hold down clips, which allow the blind to remain down during windy weather.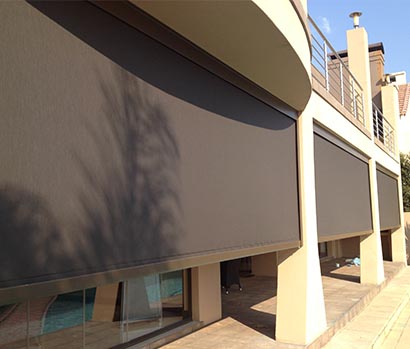 Channel X
Channel X Outdoor Blinds feature side channels to enclose the blind. This makes the blind safer to lift up and down, gives a complete wall to wall finish and provides for better insulation and weather protection.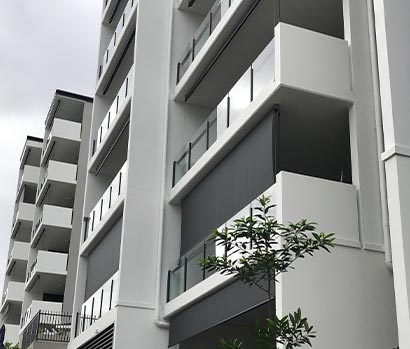 Magnetic Dock
The MDock system features easy tensioning of cables, the smallest possible gap at the bottom of the blind, top quality fittings and fixtures and a magnetic hold down system when the blind is in the down position.
Screen
Screen Roller Blinds are as beautiful as they are practical. The woven fabrics allow a view to the outside while effectively controlling heat and glare.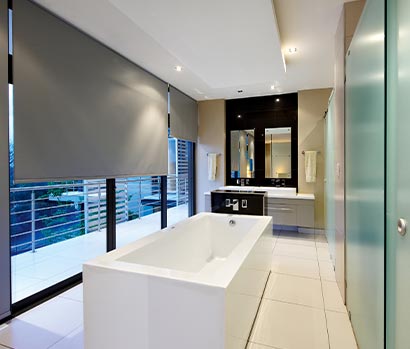 Blockout
A Blockout Roller Blind is perfect for any area where you require full light or privacy control. Available in a wide range of colours and textures.
Light Filter
A Light Filtering Roller Blind features a fabric that provides privacy while still allowing you to harness your natural light for a room.
Wood
The Wood Venetian Blind is a premium blind solution that is versatile and perfect for creating a modern, uncluttered look in your home.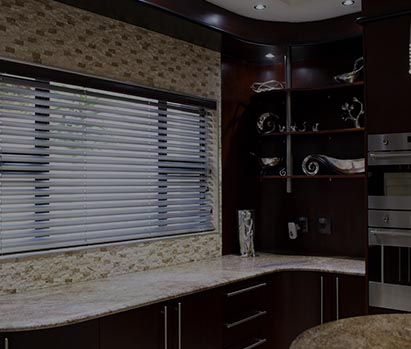 Retro
The Retro Blind is designed to make a statement. A unique blind that combines metallic and wood textures, particularly suited to contemporary interiors.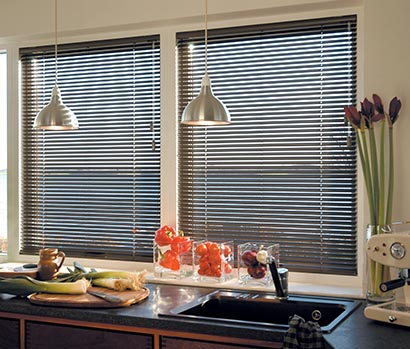 Aluminium
The 35mm Aluminium Venetian Blind is an incredibly versatile product. Simple to use controls make them ideal for filtering light or ensuring privacy.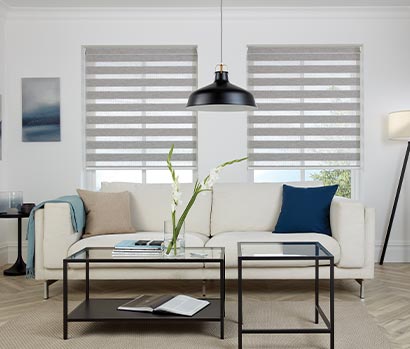 Vision
The Vision Blind (also known as a Zebra or Double Roller Blind) offers an ideal balance between privacy and light control in a fashionable manner. A Vision Blind features two layers of translucent and opaque horizontal striped fabric.
Visage
Add a touch of style and luxury to your room with a Visage Blind, bringing a soft and soothing ambiance to your room. Visage is made up of two layers of soft fabric connected by a horizontal sheer vanes.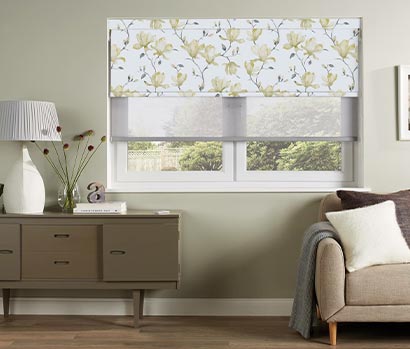 Double Roller
Two Roller Blinds enclosed in one neat cassette system with a minimal footprint in your window reveal. The blinds, offer a screen fabric to allow daytime views and privacy and a full blockout for full night control and privacy.
Bamboo
Bamboo Blinds help bring a touch of nature into the home. Made from bamboo, jute, grass and wood they blend stylishly into both traditional and modern decors while they gently filter light into your room, creating a calm and soothing ambiance with diffused views of the outside.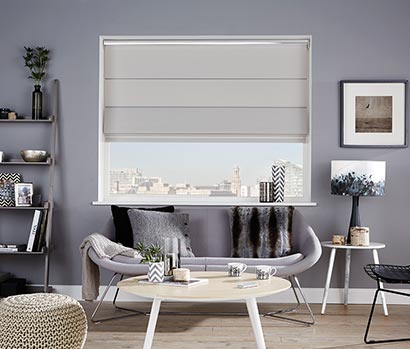 Roman Panel
The Roman Panel blind mixes the sharp lines of contemporary décor with the luxurious presence of textiles. The blind radiates a bold personality when down with its distinct horizontal divisions and raises to a distinct presence when lifted occupying a portion above or in your window.
Cellular
Our stylish range of cellular blinds create a whole new look for your home and will provide shade and privacy all year round. The incredibly efficient cellular blinds not only look great but also help keep energy costs down. Their unique honeycomb structure creates a thermal barrier.
Cellular Perfect Fit
For the ultimate in style, choose Louvolite Perfect Fit® a unique fitting system by Blind Designs that requires no drilling or screwing during installation. The Cellular Perfect Fit® Blinds works perfectly with most UPVC windows, Tilt and Turn and certain aluminium or wood window frames.
Allusion
If you're looking to create an instant impact in your home with something a little different then Allusion Blinds would be the perfect choice. Suitable for all window types, Allusion Blinds really come into their own in larger windows.
Ripple Shade
The Ripple Shade (also known as a wave or ripple curtain) is a contemporary window treatment that brings a delicate soft flow to your window covering. Draped with a perfect blend of aesthetics and functionality, Ripple Shade offers both a simplistic structure and function of a blind.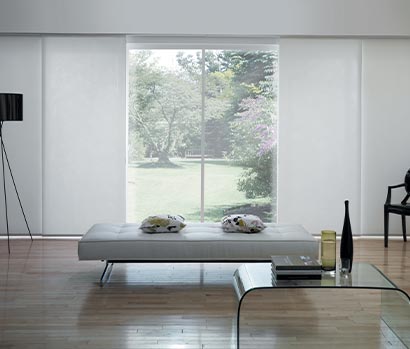 Sliding Panel
The Sliding Panel System is an elegant and bold shading solution for larger windows and patio doors and may be used as a room divider. The blind encompasses large panels of fabric which stack neatly behind one another when open.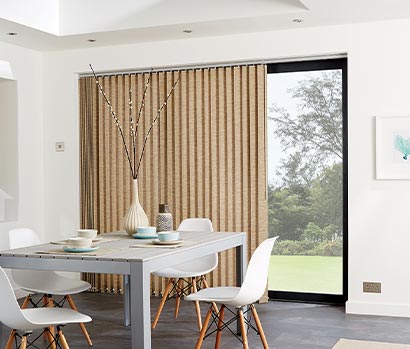 Vertical
Easy to use and versatile, Vertical Blinds can be drawn neatly back to the side to offer unlimited views, or the louvers can be rotated through 180 degrees to allow just the right amount of light into the room and maintain an element of privacy.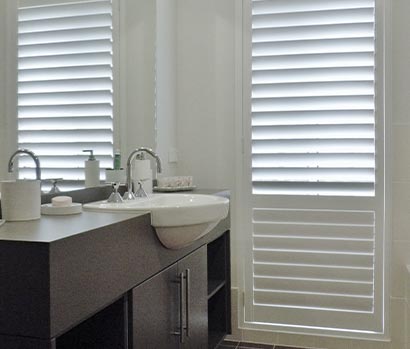 Altra Hinged
Altra Hinged Shutters (available in one and two panel configurations) will be the focal point of your room. The Aluminium material is durable and easy to clean and is beautifully finished to simulate the elegance of traditional timber plantation shutter.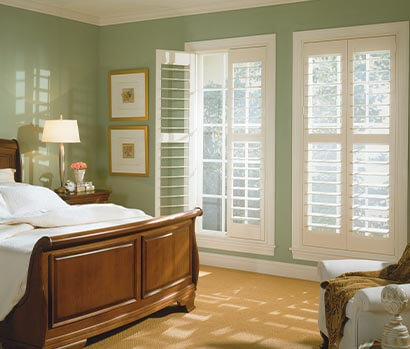 Altra Double Hinged
Altra Double Hinged Shutters features a hinged shutter in the traditional fold away away style of a shutter. The advantage of the Double Hinged Shutter is a distinct traditional look, and also makes better use of interior space when opening.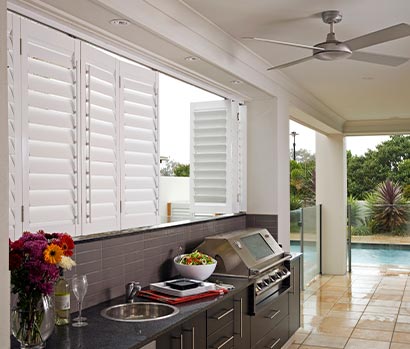 Altra Fold
Altra Fold Shutters consist of panels that are connected to each other and fold to the side. The Shutters fold away on a top and bottom track. Panels can be configured to stack to the left or right or be split. The Altra Fold is suitable for wider windows or openings.