Description
An MDock Blind is secured from top to bottom by two stainless steel wires. The MDock system features easy tensioning of cables, the smallest possible gap at the bottom of the blind, top quality fittings and fixtures and a magnetic hold down system when the blind is in the down position. Style has never been so practical.
Features
Side Wires Keep Blind In Position.
Magnetic Hold Down.
Optional Motorization.
Bottom Bar Is Secured Close To The Ground.
Safely Lower & Raise Your Blind.
Stainless Steel Hardware.
Specifications
| | |
| --- | --- |
| Max Width: | 5100mm |
| Max Length: | 4000mm |
| Privacy: | Daytime views & privacy / Night time no privacy (One privacy range available) |
| Light Control: | Diffused light |
| Operation: | Crank Handle / 220V motor |
| Cleaning: | Can be dusted and wiped with a damp cloth. |
| Suitable for: | Areas where it is challenging to utilise a hold down system to retain the blind when fully lowered. The system works well when used together with wind sensors. Also suitable for controlling sun and glare and offering a degree of weather protection for the outdoor area. |
| Avoid: | Locations where the blind will be exposed to wind, the magnets won't restrain the blind when its windy. In windy areas it is recommended that the blind is motorised in conjunction with a wind sensor that will lift the blind when the wind becomes too strong. Also avoid if you require full weather protection for your outdoor area. |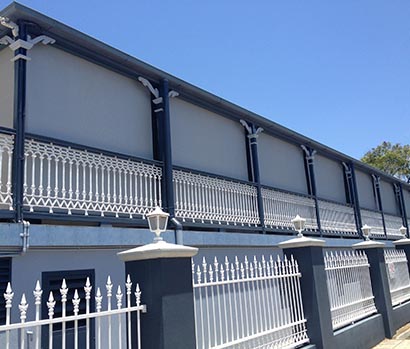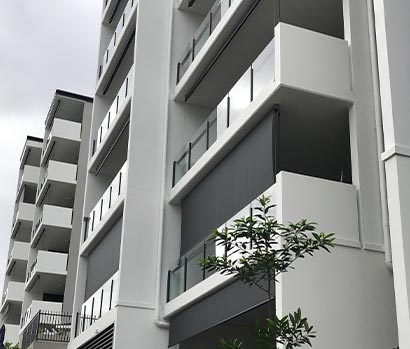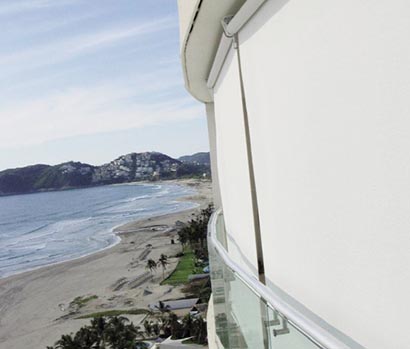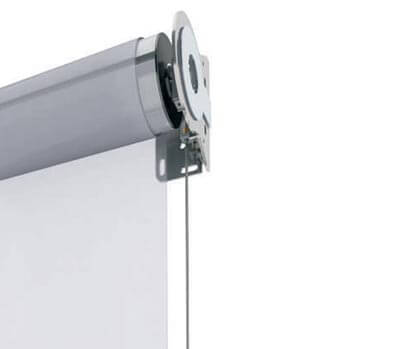 Why not Request a Quotation or Make a Booking For one of Our Specialists to Come See You.....