Customisable Designs to Suit Your Needs
Our Outdoor blinds provide the perfect finishing touch to your home or workspace. Take the beauty and comfort of the indoors outside, choose just how much sunshine you want to let in, have more control over unwanted gusts of wind, all while entertaining your guests in privacy – and style.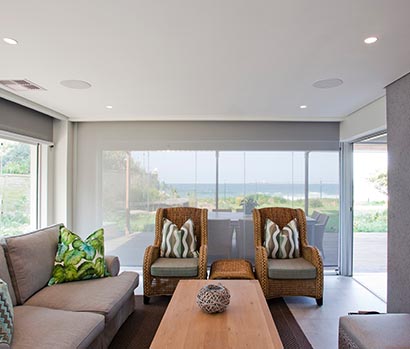 Free Hang Blinds
Lower and raise the blind using a removable crank handle or motorise your blind. The blind is secured at the bottom using a choice of hold down clips, which allow the blind to remain down during windy weather. A Free Hang patio blind is a wonderful way to increase your use of external entertainment areas by providing protection against the sun's heat and glare.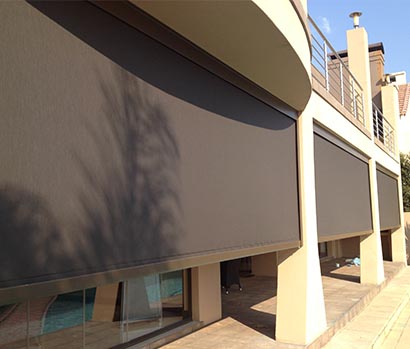 Channel X Blinds
Channel X Outdoor Blinds feature side channels to enclose the blind. This makes the blind safer to lift up and down, gives a complete wall to wall finish and provides for better insulation and weather protection. Channel X Blinds are secured at the bottom (or at halfway if you wish) using a central turn knob for maximum convenience.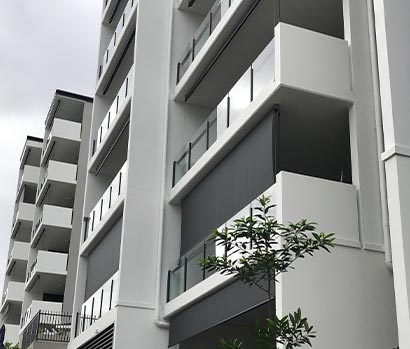 MDock Blinds
An MDock Blind is secured from top to bottom by two stainless steel wires. The MDock system features easy tensioning of cables, the smallest possible gap at the bottom of the blind, top quality fittings and fixtures and a magnetic hold down system when the blind is in the down position. Style has never been so practical.
Why not Request a Quotation or Make a Booking For one of Our Specialists to Come See You.....