We recommend you use our blinds measure and installation guides. These will help you attain the correct measurements for your windows. Please don't hesitate to contact us. We will be happy to assist you if you have any further questions.
Checklist:
You will need the following to perform the installation.
 Drill with hammer function for masonry (with 5.5mm drill bit).
 Screwdriver
 Measuring tape
 Marker (pencil)
 Ruler (recommended)
 Step ladder
 Spirit level (recommended)
 Hammer (not required but ideal)
 Vacuum to clean dust from drilling
Hanging your blind:
Step1. Before starting you need to decide if the blind is an Inside (Recess) or Outside (Facefix) blind installation. This will determine your blind position. Remember if Inside (Recess) you should ensure the blinds will not be obstructed but obstructions like window handles or burglar bars for example. Refer to illustration below for inside and outside mounting positions.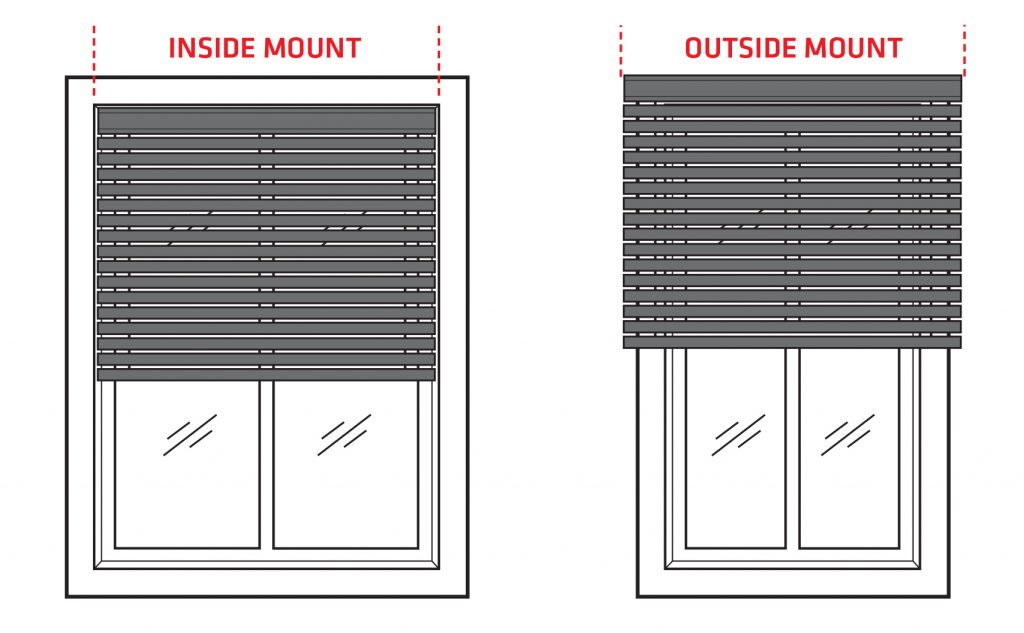 Step2. (Two persons recommended for this step)
You will need to start by first mounting the Tab bracket – Mount the roller (side with chain controller) to the Tab bracket but ensure the blind is rolled up from the back as per the illustration below. Hold the blind and bracket to the position you require and then mark the position with a marker. Now drill and screw the Tab bracket in place.
Note: The Tab should be installed on the left if you ordered a left hand controller, right for a right hand controller.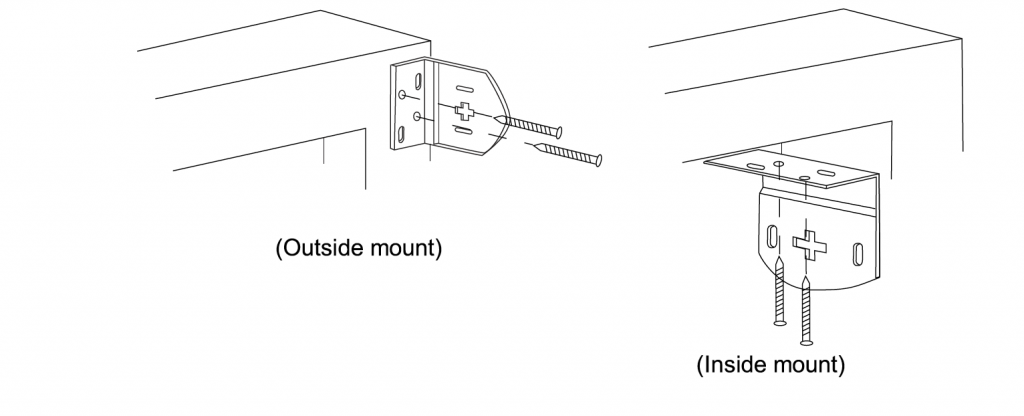 Step3.
Now we need to mount the Pin bracket – Hold the roller in the mounted bracket and then fit the pin bracket onto the other end of the roller pin (ensuring the pin in sufficiently secured). Position the Pin bracket in position but critical you ensure the blind is level otherwise the roller will not roll evenly. Now mark the position of the Pin bracket, remove the roller and then drill/screw the bracket in place